Safety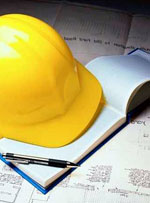 Safety is one of the most important things to keep in mind when hunting for a rented home.




When you go to view accommodation, remember that you could be alone in a strange place with a landlord you have never met before. So take a friend - particularly after dark - and make sure you tell someone where you're going and when you expect to be back.




Once you're at the accommodation, make sure it will be a safe place to live. Have a look at the street. Does it look like the sort of place you'd be happy walking at all times of the day or night? Is it well-lit, the sort of place you'd be happy parking your car? Are there extensive signs of graffiti or vandalism?




Look at the outside of the building and try to imagine how a criminal could get in. First-floor flats and higher are naturally more secure, providing there isn't a way up the outside wall, such as a tree, downpipes, balconies, or nearby walls and low roofs.




Examine the doors and entryways. Controlled entry on communal closes makes property much more secure, and keeps casual vandals and unwanted visitors out of the close. Have a look at the front door, and make sure it has a strong secondary lock or a deadlock for extra security. A door chain and a peephole viewer are also good security measures - although only if you use them.




If there is a garage, make sure it locks - otherwise you could just be providing a quiet, secluded place for someone to break into your car.




Try and find out from the landlord if the flat has been broken into recently, or if the neighbours are a nuisance. He may not be happy to tell you - in which case you should be suspicious. A burglar alarm is a useful deterrent - even a fake box can put some housebreakers off, providing it is convincing.




You should also think about fire safety. Make sure there is at least one smoke alarm, and there should also be a fire extinguisher or a fire blanket in the kitchen. It's worth putting new batteries in the smoke alarm when you move in - and make sure you replace them when necessary. Have a look round the accommodation and make sure you could get out easily in the event of a fire.


Make sure the electrical wiring is OK - warm plugs are a very bad sign. If cabling to electrical appliances appears frayed, or plugs and sockets seem discoloured, be cautious.


Carbon monoxide is a silent killer which claims around 30 lives every year. You can't see it, smell it or taste it, and you may not even notice the symptoms of carbon monoxide poisoning, because they can be similar to a cold or 'flu.




Demand to see your landlord's gas safety record or certificates from CORGI-approved engineers for all gas appliances. You have a legal right to this, and if the landlord refuses you should call the Health and Safety Executive's gas safety line on 0800 300363 for more advice. Landlords are obliged to have all gas appliances checked out every year.




Conscientious landlords will often provide carbon monoxide detectors - if yours does not, you can buy them cheaply in most DIY and hardware stores. Also look out for stains, soot or discolouring around gas fires and water heaters, which can indicate a blocked flue - a cause of carbon monoxide build-up. Yellow or orange flames in gas fires and water heaters, and a strange smell when these appliances are burning can also be a giveaway.




Lastly, make sure your landlord tells you where the stopcock is, and that it's accessible. It's no fun having a home in which you won't be able to turn the water off when there's a burst pipe.