Finding Your Home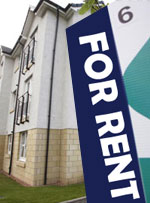 Britain may be a nation of homeowners - but it doesn't suit everyone.
Maybe you aren't planning on staying in an area for long, don't have the capital for a deposit on a mortgage. Or perhaps you simply don't like the idea of being tied to such a long-term commitment. For plenty of reasons, you may well find it suits you to rent.
In the past, the public sector was many people's first stop for rented accommodation. But in these days of shrinking housing stocks and expanding waiting lists, this is much less of an option - and many people just don't want to live in a council or housing association home, anyway. Renting privately, either directly from a landlord or through a letting or accommodation agency, is the answer.
Letting agencies rent complete properties - for instance, flats rather than rooms in flats - on behalf of the owners. They take their fee from the landlord, not the tenant, although they may charge for following up references and other paperwork. Accommodation agencies deal with shared premises such as bedsits and multiple occupancies. They will charge you a fee, but only once they have found you somewhere suitable.
Working through an agency has many advantages. It guarantees a certain security, particularly if the agency is part of the National Approved Letting Scheme (NALS) -there will be a logo on display. Necessary work is more likely to be done on time, and there are likely to be fewer disputes over matters such as deposits. But it may be more expensive than renting directly from a private landlord.
Whichever route you decide to take, there are a few things to consider when you go to let a property.
First - be quick. There is high demand for good quality rented accommodation, particularly in desirable residential areas and around universities and colleges. Make sure you check s1homes every day, and when you see something you like, get in touch with the landlord or agency to organise a viewing as soon as you can.
Try and arrange to be shown around individually rather than with a group of other potential renters - although don't go alone, particularly after dark - and take your time. Take a friend, partly for security, but they might also notice something youy miss.
Try to arrive a few minutes early, and take a good look at the outside of the house. Check, as far as you can, the condition of downpipes, drains, gutters, widows and roofs.
Look at the street and other properties in it. Does it look like the sort of place you want to live? Is there adequate parking? Are there any potential nuisances in the street - schools, industry or pubs, for example? If you have children, is the road too busy? If you haven't, is there evidence of children as neighbours, and do you want that? They may be noisy, and their parents will expect you to be quieter from early in the evening. Also think about the wider area. Does it have the amenities you want - shops, schools, buses, pubs, petrol stations?
On the way in, look at the close or garden. Is it tidy and well-maintained? Who is responsible for keeping it that way, and will that involve extra costs?
Once you're inside, don't let yourself be rushed into a decision. Take your time and make sure you get a good look at everything in the flat or house. Check the taps and plumbing, make sure all electrical appliances work, and exercise your legal right to see CORGI safety certificates or Landlord's Gas Safety Records. Make sure soft furnishings are labelled as fire resistant. Check for damp or infestation, and make sure the place is properly secure.
Use the s1homes Rental Checklist to make sure you haven't forgotten anything and, if everything's OK, see the s1homes guide to Moving In.